Mint Nicotine Pouches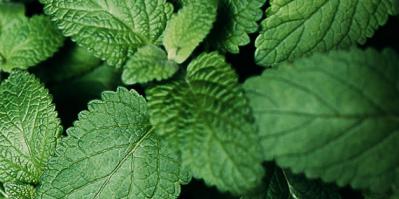 Mint flavored nicotine pouches are America's favorite, and it is easy to see why. Minty pouch flavors contribute to an overall sense of clean freshness thanks to their tobacco-free contents, while also exuding a powerful and intensified nicotine sensation. For those seeking strong nicotine experiences, mint is usually the preferred flavor! Thanks to its energizing quality, mint will even produce an awakening kick in combination with lower nicotine levels! Mint flavored pouches exist in all shapes and sizes – as mini portions, as super strong pouches with 8 mg/pouch of nicotine or as snug slim portions with optimal fit under your lip and a low, gentle buzz of no more than 2 mg/pouch. The choice is yours!
Brand
Flavor
Strength
Format
Filter by Brand
Clear filter
Filter by Flavor
Clear filter
Filter by Format
Clear filter
Filter by Strength
Clear filter
You've viewed
86
of
86
products
Why is mint a popular pouch flavor in the US?
Most nicotine pouch brands in the US contain at least one mint product in their assortment, this is because mint is huge among US pouch users! Many Americans have previously enjoyed mint flavored tobacco products such as Copenhagen or Skoal that unfortunately stain your teeth. But with our modern, tobacco-free nicotine products such as VELO Max, On! Nicotine pouches and ZYN you can enjoy a minty fresh sensation without having to worry about bad breath, staining your teeth or getting a brown line on your lips. In other words, the clean sensation created by the mint really is clean and will improve your breath throughout the day which is one of the main reasons for minty pouches' great US success.
When do Americans enjoy using a mint pouch?  
Mint is a highly appreciated nicotine pouch flavor for many reasons, but its usability is high on the list. What is it that makes it so usable? Since mint doesn't overpower nor produce an overly sweet or rich sensation it works for most situations where you simply want something fresh! But when else do Americans prefer a minty pouch under their upper lips?
Perfect after teeth are brushed! – We have all been there, you've just placed chewing tobacco, or dip in your mouth after having brushed your teeth, and the flavor is just foul! Mint pouches are the answer – these can be used immediately after having brushed your teeth without tasting bad or soiling your teeth.
Freshens breath – Just like mint chewing gum, mint flavored pouches will help to freshen your breath after you've had a heavy meal, or before a hot date unlike tobacco products that can cause a bad odor. No chewing or spitting required!
Usable anywhere – Thanks to their small size and smoke-free nature, mint nicotine pouches can be used anywhere without anyone the wiser. Feel free to tuck a pouch under your lip at the pub, Costco's, at a conference or during a video meeting – no one will know. Due to the increasing number of smoking restrictions in the US, Americans find themselves looking for discreet alternatives such as VELO Spearmint 04 - a popular mint flavored pouch with a low nicotine content.
They produce an extra strong kick when you need it – Nicotine pouches that contain mint always appear stronger than unflavored pouches, or pouches containing strings of cinnamon making them perfect when you look for a stronger sensation. This is thanks to the mint's ultra-refreshing quality that is rejuvenating, powerful and crisp like a breath of icy air. There are two upsides to this:
You can get a strong kick without having to use a lot of nicotine, this can certainly help you cut down your usage or drop it entirely!
They can help you achieve a stronger nicotine kick that is usually possible. 8 mg/pouch is typically the strongest level on offer in the US, but the mint can make the intensity feel double that.
How are Mint pouches Manufactured in the US?
What do nicotine pouches contain? Most of the steps needed for a mint pouch to be produced is universal for all American nicotine pouches. These steps generally include a patented process by which plant fibers are mixed with cellulose and gum-base to get the soft texture of a pouch, and the crystal white stain-free contents. The nicotine is in some cases extracted directly from the tobacco plant, and in other instances it is synthesized chemically through a patented process. It is then added to a mixture where flavors and other substances are added to give a smooth feel and even release. The mint is sometimes ground down from its natural form before it is added as flavoring agent to offer a fresh taste to your nicotine pouch experience.
Who manufactures Mint Flavored Nicotine Pouches?
Since there is an incredibly high demand for mint flavored nicotine pouches, all established manufacturers of nicotine pouches in the US have made sure to include minty options in their assortment. Who are these established, well-known, reputable manufacturers for the US market and what are some of their bestsellers?
Swedish Match - The name behind one of America's most appreciated pouches, ZYN Nicotine pouches. Where flavors such as peppermint and spearmint can be found in various strengths.
RJ Reynolds – A huge name in the industry that up until 2020 produced VELO, a brand that at that time only offered 2 flavors. Since then, British American Tobacco has purchased the brand and in doing so, has expanded their portfolio with another product: VELO Max.
British American Tobacco – VELO Max was the latest addition back in 2020 when BAT bought what was then known as DRYFT. Since then, BAT has released multiple mint flavored pouches for your delight; in all shapes, sizes and strength levels. Mint was then, and remains to this day, America's favorite nicotine pouch flavor.