Wintergreen Nicotine Pouches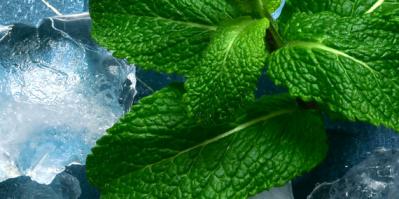 What is wintergreen? Wintergreen is an aromatic plant that stays green throughout the winter, hence its name. It has a fresh, cooling flavor, similar to mint but bolder and with a unique creaminess. Though mint pouches are and will likely always be the most popular option for an icy-fresh taste, wintergreen pouches come in at a close second. They are great as an equally refreshing alternative to classic mint for when you crave a richer, more full-bodied taste. Brands like ZYN, ROGUE, and On!, which offer some of the best nicotine pouches in the USA, have wintergreen options, meaning you are sure to find the right product to enjoy this delicious flavor. To discover more about wintergreen pouches, scroll down. 
Brand
Flavor
Strength
Format
Filter by Brand
Clear filter
Filter by Flavor
Clear filter
Filter by Format
Clear filter
Filter by Strength
Clear filter
You've viewed
22
of
22
products
Why Are Wintergreen Nicotine Pouches So Popular in the US? 
As mentioned in the intro, mint pouches are the #1 choice in America and, in fact, also are across the globe. But, wintergreen pouches are not far behind, so what makes them so popular? There are multiple reasons for this, which you can find out below: 
They offer a familiar flavor for ex-dippers and chewers:

Many Prilla customers switched to nicotine pouches from

traditional tobacco products

, like dip pouches, which are commonly flavored with wintergreen, making pouches with this flavor a popular choice, as they offer a similar taste and satisfying nicotine effect without the fuss and mess of tobacco. 

They provide lasting freshness in the mouth:

Like mint, wintergreen leaves a long-lasting freshness, even after use, guaranteeing no risk of bad breath. 

They are easy to use anytime and anywhere:

Wintergreen pouches come in slim and mini formats, which are super discreet and easy to use on the go. Once under the lip, they are invisible to others, giving you the freedom to use them anytime and anywhere. 
Wintergreen Nicotine Pouch Strengths 
Regardless of whether you think you might like the flavor of a wintergreen pouch, it will be no use if it does not have the right nicotine strength for you. So, exactly how strong or weak are wintergreen pouches? The answer is - it depends. Many products with this flavor are available, meaning there are many strengths for you to choose. The weakest product you will find in this category is On! Wintergreen 2 mg, which has just 2 mg of nicotine per pouch for a subtle yet satisfying boost. For something in the middle, try the wintergreen ZYN strengths of 3 mg or 6 mg, which turn the intensity up a notch for an added kick without becoming overpowering. If you seek the strongest wintergreen pouches, check out Bridge Wintergreen 10 mg and LUCY Wintergreen 12 mg. Both products are at the extra-strong level and are moist, guaranteeing you a fast-acting, high-intensity kick. 
The Best Nicotine Pouches With a Wintergreen Flavor 
Whether you are looking to explore the world of wintergreen or want to add something new to your ever-growing collection of products with this flavor, why not try some of the best? Below, you can find our best-selling wintergreen nicotine pouches for some order inspiration: 
ZYN Wintergreen 6 mg: Not only is this one of our best-selling wintergreen products, but it is also one of the most popular ZYN flavors. It has a smooth, fresh, and creamy taste with a touch of sweetness and a cooling finish. Its medium-strong nicotine content ensures a satisfying but controlled buzz that is well-suited to users with some experience. Here's what other users have to say:



"

Wintergreen at its best:

Wintergreen is not at all like other mint flavors, it is so creamy and sweet. Extremely nice with the 6 mg nicotine buzz."

-

Johnny 


FRE Wintergreen 9 mg: These pouches offer a bold, refreshing flavor with icy-cool tones and a hint of sweetness, along with a strong nicotine kick that begins exceptionally fast, thanks to their high moisture content. They are ideal for times when you need a quick pick-me-up and do not want to wait for the buzz to take effect or do not have time to enjoy one that is longer-lasting. 


VELO Max Wintergreen 7 mg

: There has long been a VELO VS ZYN rivalry, and this product, although not as popular as the ZYN pouch at the top of this list, has similar attributes. It offers a fresh, cooling flavor with a pinch of sweetness and a solid nicotine boost, delivered by ultra-compact pouches that are invisible under the lip.