Coffee Nicotine Pouches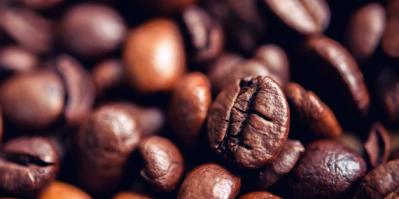 If you are one of the 62% of Americans that drink coffee every day, there is a good chance that you will enjoy the products listed on this page. Coffee nicotine pouches are discreet, delicious, and despite their flavor, decaf, making them the perfect products to enjoy a taste of java at any time of the day. Some are rich and robust, some are creamy and sweet, and some are right in the middle. So, regardless of your favorite way to enjoy coffee, there is a pouch to match it. They are produced by all the manufacturers of the best nicotine pouches in the USA. So you can expect high-quality materials and ingredients, a range of strengths, and discreet, functional formats. To discover more about coffee pouches, scroll down. 
Brand
Flavor
Strength
Format
Filter by Brand
Clear filter
Filter by Flavor
Clear filter
Filter by Format
Clear filter
Filter by Strength
Clear filter
You've viewed
13
of
13
products
Why Choose Coffee Nicotine Pouches?
There are hundreds of nicotine pouch flavors, which all offer different experiences and benefits. So why choose coffee? There is no single-word answer to this question, but below are three reasons why consumers who buy nicotine pouches online in the USA opt for those with a coffee flavor:
They pair perfectly with the drink itself: It probably goes without saying, but these pouches pair exquisitely with a hot cup of joe. There are few other flavors that offer such a benefit, other than citrus, which works well with beer and some sodas.
They come in a wide range of flavors: Whether you need a flavor that is dark and intense to help you kick-start your day, one that is sweet and light to give you a boost throughout it, or something that is smooth and creamy to relax when it is over, there is a coffee pouch with it.
They can be enjoyed wherever and whenever you like: Coffee pouches are ultra-compact, which means they are discreet under the lip and suitable for use anytime and anywhere. So, whether you have just finished dinner at a restaurant and fancy a satisfying after-dessert kick or need a midday boost in the office, you can pop one under your lip with the confidence that no one will notice.
How Strong Are Coffee Nicotine Pouches?
As mentioned in the introduction, these products come in a range of strengths, so no matter your level of experience with nicotine, you are sure to find a product that can satisfy your craving for both flavor and a buzz. They start at 2 mg/pouch, the lowest nicotine strength you can find regardless of flavor, and max out at 8 mg/pouch, or extra-strong. If you are looking for something in the middle, you can choose from strengths of 3, 4, 6, or 7 mg/pouch.
Which Brands Offer Coffee Nicotine Pouches?
Not all brands offer all flavors, so if you are thinking of trying this one, you may want to know if your favorite brand has it in its lineup. Coffee pouches have not been on the market for as long as the classics, like mint pouches and wintergreen pouches, so fewer brands feature them. However, you will be pleased to know that the brands that do offer a taste of java are produced by some of the top manufacturers in the industry, including Swedish Match, British American Tobacco, and Altria. Find out what they are below:
On! Nicotine Pouches: The mint and fruit On! flavors are known for being perfectly balanced, and the coffee ones are no different. They taste like barista-made coffee made using freshly roasted beans, with just the right amount of sweetness and creaminess for satisfaction.
ZYN Nicotine Pouches: Coffee might not be at the top of the ZYN flavors list in terms of popularity, but it certainly is up there in terms of deliciousness. The pouches boast a bold, full-bodied coffee flavor, infused with hints of mocha for a mix of rich and sweet tones.
VELO Max Nicotine Pouches: VELO VS ZYN is a hot topic, especially which tastes best. However, it is tough to pick a favorite when both offer pouches of the highest standard. VELO's coffee flavors are much more intense than ZYN's, making them ideal for users who take their java black. They do have an element of sweetness and creaminess, though, just dialed down a touch to give way to the intensity of the core flavor of espresso.