Cinnamon Nicotine Pouches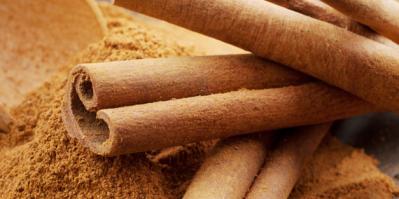 Cinnamon pouches are the go-to for users wanting to buy nicotine pouches online with a familiar and satisfying taste. They provide a powerful punch of sweetness and spice that is perfect as an after-meal treat or to switch things up from mint or fruit throughout the day. Almost all of the best nicotine pouch brands in the USA offer cinnamon products, including ZYN, On!, Rogue, and LUCY. As a result, they are available in a wide range of strengths from 2 to 12 mg/pouch and come in various styles, such as slim, mini, moist, and dry. To discover more about cinnamon nicotine pouches, scroll down. 
Brand
Flavor
Strength
Format
Filter by Brand
Clear filter
Filter by Flavor
Clear filter
Filter by Format
Clear filter
Filter by Strength
Clear filter
You've viewed
16
of
16
products
What to Expect From Cinnamon Nicotine Pouch Flavors
Cinnamon has a unique natural flavor that can be tough to replicate artificially, so what does it taste like in pouch form? Generally, they are slightly sweet, spicy, and aromatic with a citrus-like zing. However, the exact taste will vary from product to product. Some have a sweeter, dessert-like profile, like the cinnamon On! flavors, and others are richer, spicier, and more robust, such as those in the VELO Max range.
Even though there is an element of spice, you will not experience a numbing or burning sensation like that from mint pouches. But instead, just a slight tingle when the nicotine begins to take effect. So products in this category are ideal for you if you prefer to avoid the intense mouthfeel of mentholated flavors.
Why Are Cinnamon Pouches So Popular in the USA?
If you are yet to try a cinnamon pouch, you may want to know why they are such a popular option among those who buy nicotine pouches in the USA. There are three reasons for this, as outlined below:
Versatile flavor for enjoyment at any time of the day: Whether you need a pouch to pop under your lip while sipping on a coffee to start your day or are looking for a delicious after-meal treat, this flavor fits the bill. It has a smooth and bold character that is well balanced in sweet and savory tones and not overpowering.
Clean taste, no spitting, and no staining: All the cinnamon-flavored pouches here at Prilla are super-clean and fresh since they do not contain tobacco. As a result, you can enjoy an untainted, aromatic cinnamon experience that does not require you to spit and will not result in stained teeth, unlike after using traditional tobacco products, such as Camel snus and Grizzly dip.
Discreet and easy to use on the go: A great thing about cinnamon pouches is that they come in functional formats, like slim and mini, which weigh less than a gram. So once under your lip, no one will notice, enabling you to use them discreetly wherever and whenever you like, including in public places.
What Do Cinnamon Nicotine Pouches Contain?
Most nicotine pouches contain similar base ingredients: nicotine, plant fiber, water, flavorings, and salt. The main differentiating factor is usually the type of nicotine used, either tobacco-derived or synthetic (lab-made). But what about cinnamon pouches specifically? Let us look at the cinnamon ZYN ingredients, as this product is one of the most-known and well-liked on the market. ZYN Cinnamon contains nicotine salt (nicotine bitartrate dihydrate), plant-based stabilizers (cellulose), fillers, pH adjusters (sodium carbonate and sodium bicarbonate), sugar-free sweeteners (Acesulfame K), and food-grade flavorings.
What Are the Best Nicotine Pouches With a Cinnamon Flavor?
If you would like to try cinnamon pouches but do not know which to pick, why not start with the best? Below, you can read about the top three best selling products in this flavor category:
ZYN Cinnamon 6 mg: These super-popular pouches offer a clean, fresh, zingy flavor and a strong nicotine hit. They are manufactured by Swedish Match, one of the oldest and largest smokeless companies based in Stockholm, Sweden, that guarantees products of only the highest quality.
Rogue Cinnamon 6 mg: These 100% American-made pouches have a spicy, bold, and aromatic flavor and deliver a nicotine hit that is intense but not overpowering. They are well suited to well-versed users who prefer a full-flavored, full-strength experience.
On! Cinnamon 2 mg: For a more delicate and subtle taste of cinnamon and lower-strength nicotine content, this product hits the mark. The pouches are super-lightweight and discreet, making them easy to use for a satisfying boost anytime and anywhere.