Citrus Pouches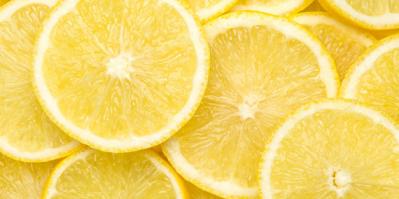 Citrus pouches offer an energizing, tart, and zingy kick without the under-lip burn and numbing sensation of mint and menthol and with less sweetness than other fruit flavors, making them a great choice if you seek a refreshing taste without these attributes. Many top brands offer citrus products, including On!, ZYN, and VELO, meaning you can enjoy this flavor with a satisfying boost from a wide range of strengths from 2 to 15 mg/pouch and your choice of a slim or mini format. To discover more about our selection of citrus nicotine pouches, keep reading.
Brand
Flavor
Strength
Format
Filter by Brand
Clear filter
Filter by Flavor
Clear filter
Filter by Format
Clear filter
Filter by Strength
Clear filter
You've viewed
12
of
12
products
Citrus Nicotine Pouches: Key Features and Benefits
Nicotine pouch flavors are abundant, meaning every user can find one to suit their preferences. While this is excellent, it can also make choosing one a difficult task. So, to help you decide whether you may want to opt for citrus or try another flavor, take a look at their key features and benefits below:
A refreshing taste without a burn: Nicotine pouches are often associated with a burn or numbing sensation under the lip. While this is partly due to the nicotine, it is mainly a result of mint or menthol flavorings. Citrus pouches do not cause this effect, other than a slight tingle when the nicotine activates, making them a great alternative to mint pouches if you seek a fresh taste without the intense burn that some can provide. 
An energizing effect: The flavor of a pouch can do more than solely determine what you taste. It can also shape the experience in other ways, such as increasing the nicotine intensity, like the menthol burn outlined above. Aside from their delicious taste, citrus pouches offer an uplifting, energizing effect, thanks to their sharp, sour, and tart notes, making them perfect for a mid-afternoon boost. 
Easy to use anytime and anywhere: Citrus pouches come in slim and mini formats, which are super-easy to enjoy discreetly, wherever, and whenever you like. Whether at work, home, or even in a 5-star restaurant, simply tuck a pouch under your lip, and no one will notice it.
What's Inside?: Citrus Nicotine Pouch Ingredients
Citrus pouches come with the same ingredients as any other pouch but with different flavorings. The flavorings used are always sugar-free and tobacco-free, so unlike traditional products, like dip pouches and Camel snus, they will not damage your teeth. The four key ingredients of citrus pouches are water, salt, plant fiber, and nicotine, all of which produce drip that is fine to swallow, meaning you can enjoy a spit-free experience. 
Which Brands Offer Citrus Pouches? 
Many users have a few select brands that they frequently choose when they buy nicotine pouches online. Is this the same for you? If so, and you want to try citrus pouches, you may want to know if your favorite nicotine pouch brands offer them. You can find products with this delicious flavor from five of our major brands: VELO Max, VELO, ZYN, On!, and Bridge. Below, you can find out the characteristics and details of the citrus products offered by each of these brands: 
VELO Max: This brand offers one citrus product, VELO Max Citrus Burst, which has a super-refreshing sweet and sour lemon flavor and delivers a powerful nicotine kick due to its high strength of 7 mg/pouch. As a result, it is best suited to experienced users that are able to handle an intense effect. 
VELO: Citrus-flavored VELO nicotine pouches come in two strengths - 2 mg/pouch and 4 mg/pouch, both suitable for new users and those who want to enjoy a more gentle kick. Both products have the same delicious sweet, ripe orange, and sharp lemon flavor, which is light, refreshing, and perfect as an after-meal palate cleanser. 
ZYN: The ZYN flavors list is extensive, but ZYN Citrus 3 (also available with 6 mg/pouch) is one of the most popular choices. It has a bright, luscious flavor with notes of orange and lemongrass that is incredibly well-balanced in sweet and sour tones. 
On! nicotine pouches: The citrus On! flavors come in strengths of 2 to 8 mg/pouch and are subtle yet satisfying and always excellently well-rounded, offering a clean, fresh, and natural taste with ounces of tartness and just the right amount of sweetness. 
Bridge: The citrus pouches by this brand come bursting with flavor right from the get-go, thanks to their high moisture content. You can expect a bold, clear taste of citrus fruits with uplifting waves of sourness and a touch of satisfying sweetness.