Browsing Prilla.com but overwhelmed by the selection of pouches, brands, and flavors? Tried a few but looking for something new? Fear not, as we brought in Chad 'Snubie' Jones, the industry's most well-known reviewer, to rank his favorite nicotine pouches! In this post, you'll get to know a professional's go-to's, which might help you get started if you're constantly asking Google which nicotine pouches to try or what the best nicotine pouch flavors are.
Who is Snubie & what makes him an expert?
If you've been on the smokeless scene for a while, it's likely that you'll have stumbled across the name 'Snubie' before. But if you haven't, you might be asking who he is and what makes him an expert. Essentially, 'Snubie' isn't this man's real name; it's Chad Jones – a leading nicotine pouch, snuff, snus, dip, and chew reviewer based in Holland, Arkansas.

Since 2009, he's put out countless YouTube videos, thousands of social media, forum, and blog posts, and made constant contributions to the r/snus and r/nicotinepouch subreddits. In a nutshell, he's an industry icon – and he knows his stuff! He's also been known to collaborate with some of the world's top brands and bring fans into the flavor-development decision process.

More recently, he became a part of the Prilla team, uploading exclusive reviews and insights for you to read. With that said, let's get into this mega-review! What was in at number one?
Snubie's top list of best nicotine pouches:
1. Juice Head Peach Pineapple Mint 12 mg
One of the most surprising flavors I've had yet! Juice Head expertly blends peach, pineapple, and mint for a refreshing tropical experience.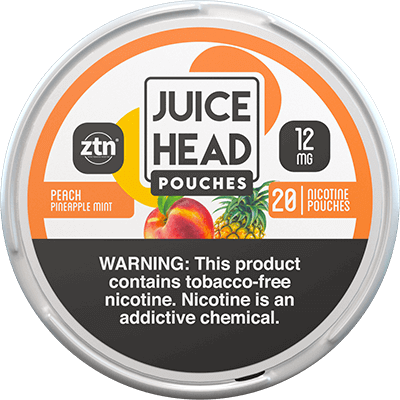 If you've read Snubie's content before, you'll know he's a big fan of tropical flavors. On this offering from Juice Head, he expressed that "the fruit-forward flavor experience provides a beautiful tropical blending of peach and pineapple, but with just a little mint mixed in, giving it a nice freshness!" In terms of strength, he found the 12 mg option to be the most satisfying of the range.
I love citrus flavors, and Bridge Citrus is one of the best-tasting available in the US market!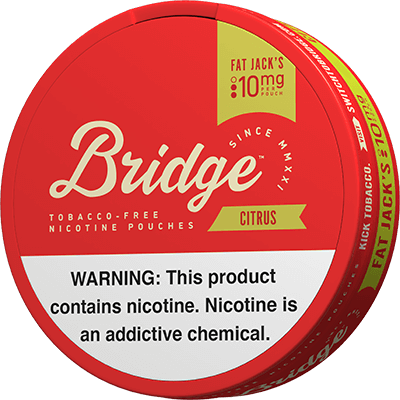 You'll notice citrus is a popular recommendation on this list, as Chad's somewhat of a citrus connoisseur. This pouch came in at number two for its "tart, tangy" flavor that he found to make it the "perfect all-day pouch." He also commented on its drink-pairing versatility, highlighting that it "goes great with your favorite beverage, whether it's tea, beer, or soda!" As for strengths, he preferred this one at 10 mg, his ideal all-day nicotine level.
Lucy Mango has a pure, beautiful mango flavor that feels like a breezy summer day on the beach.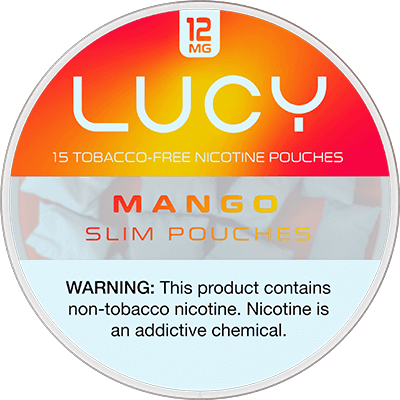 Lucy Mango "fit the bill" flavor-wise, and ranked highly on his list for making him think of "sitting on the beach." He said that the "fresh, lightly sweet mango taste is super enjoyable" and that "12mg is just the right strength." We find it so interesting that these products can evoke reminiscences of real-life experiences. Have you ever had this?
Frē Lush is a truly underrated product with a unique flavor that is unmatched in the nicotine pouch world.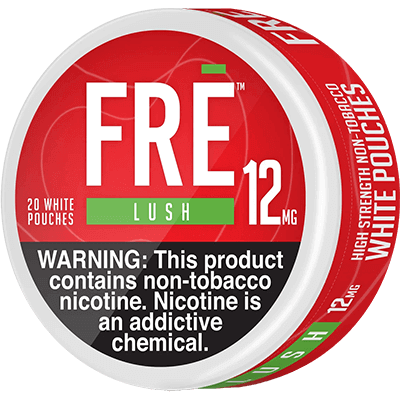 Snubie mentioned that he put this product on his list in the hope that more people would give it a try. He went on to say that "Frē Lush is an interesting blend of flavors that mixes melon and citrus. The melon flavor is a fusion of cantaloupe and honeydew, which blends beautifully with the tartness!" 12 mg was of ample power to satisfy our professional!
Wintergreen usually isn't my thing, but I find myself reaching for this one more often lately.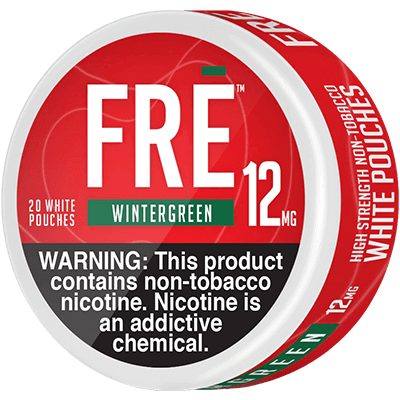 Snubie is known for being critical of wintergreen flavors, but admits that he enjoys them from time to time. When asked about his reasons for adding this one to the list, he said, "Frē Wintergreen is an interesting take on the wintergreen flavor profile. It's very well balanced and on the milder side, with a nice sweetness to it." Of Frē series, he preferred the 12 mg strength, as it had enough oomph to obliterate his pesky cravings.
Orange might not be a common flavor, but this one is an absolute must-try.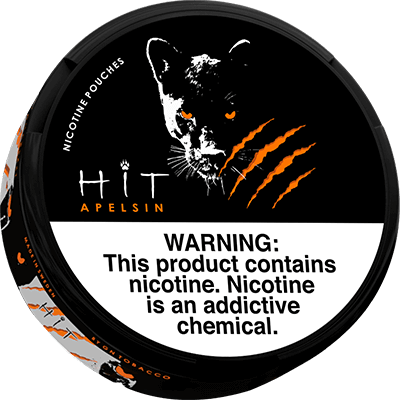 HIT is a relatively new addition to the US market by GN Tobacco, makers of some of the world's strongest lines – White Fox and Siberia. While it's somewhat lesser known than the giants, it still made it to Chad's list. This was thanks to its Apelsin flavor, which he found to have a "brilliant taste of orange that is good any time of the day." He didn't get to pick a favorite strength, as there's only one – and that's a 'super-strong' 20 mg/g.
Lovers of fruity flavors may find this one to be a new favorite.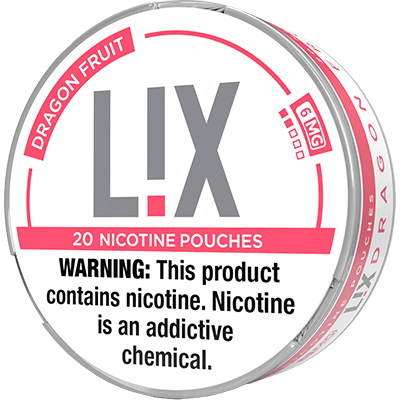 If you enjoy the taste of fruit, you'll enjoy this one! Snubie's partial to a fruit pouch from "time to time" and LIX Dragonfruit is definitely he likes to "mix in here and there." The dragonfruit flavor is quite complex, providing an earthy, fruity, tropical, tangy flavor profile!" he said. Strength-wise, 6 mg was enough to hit the mark. While his years in the game have undoubtedly upped his tolerance, he still cycles between high and low potencies.
While I may not be a coffee drinker, I enjoy coffee-flavored pouches, and this one tastes great!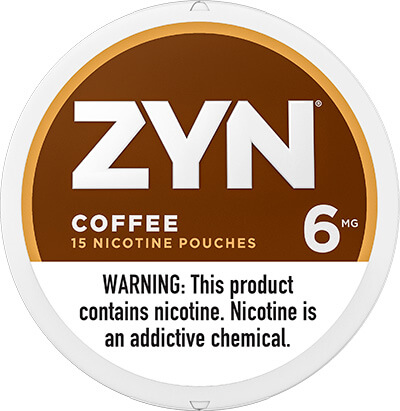 You'll notice that Snubie doesn't list a lot of mini/dry pouches. This is because he prefers slim/moist pouches more. However, there's one with the former format that tends to catch his eye, and that's ZYN Coffee 6 mg! Of this flavor, he enjoyed the "sweet, tasty blend of coffee" that he found to be "super tasty first thing in the morning or when you're looking for a slightly sweet dessert-type flavor at the end of the day!" Of the ZYN strengths, 6 mg tops 3 mg for Chad because of its slightly more powerful kick.
While it may not have a 'flavor' to it, Frē Sweet is a unique and enjoyable pouch!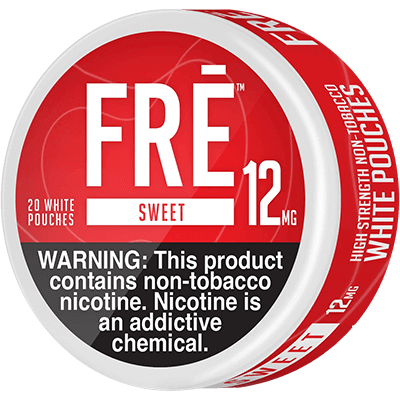 Frē Sweet is an interesting product that doesn't have an added flavor, but rather just a touch of sweetness in there. Snubie praised this one as "a great pouch to pair with beverages" because of its flavorless quality that enables the drink to do the talking. Of Frē's strength options, Chad chooses 12 mg for its super-satisfying hit.
While I may not use a lot of mint pouches, I enjoy them after I brush my teeth, and White Fox Slim is one of the best out there!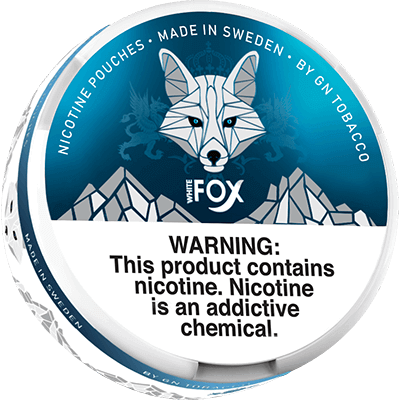 Snubie is somewhat mint averse. However, he mentioned that, after brushing his teeth, it's the only flavor he'll reach for. Odd, we know. But understandable at the same time! "There are a LOT of mint-flavored nicotine pouches out there," he said. "But I'm glad GNT brought White Fox to the states because of all the available pouches out there; this one is the most comfortable and refreshing of them all!" Need we say more?





Wrap-Up
So, there you have it. You now know which tobacco-free products tickle the fancy of the nation's favorite reviewer! We suggest you bookmark this post and come back to it whenever you're stuck on which pouches to put in your basket. Or just freestyle it. It's up to you!

Want to read more expert content? Check out our expert reviews page.