When it comes to nicotine pouches, the Zyn brand is the most well known, widely available, and highly regarded. Since it's launch in 2016, it has become the most recognized, and widely available brand of nicotine pouches in this category, when compared to others on the market. Swedish Match has continued to grow the brand, from the core lineup, to the addition of new flavors, and now there is something for everyone in the Zyn series. From top to bottom, the Zyn line has it all, but what counts most is this: quality. Today, we're checking out one of the original Zyn flavors: Zyn Wintergreen!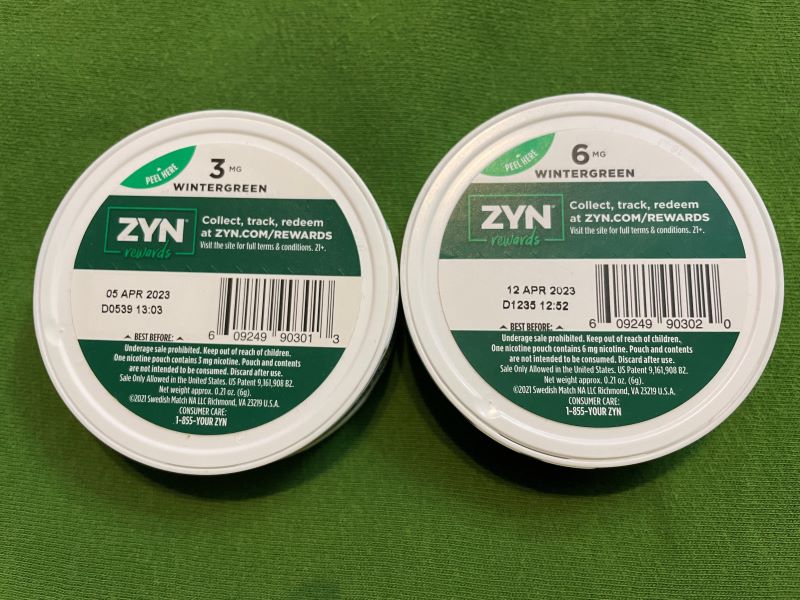 Product Specifics:
Can Weight: 6g

Portion Format: Mini Dry Nicotine Pouches
Portion Count: 15 pouches
Portion Weight: 0.4 grams each
Available Nicotine Strengths: 3mg/pouch and 6mg/pouch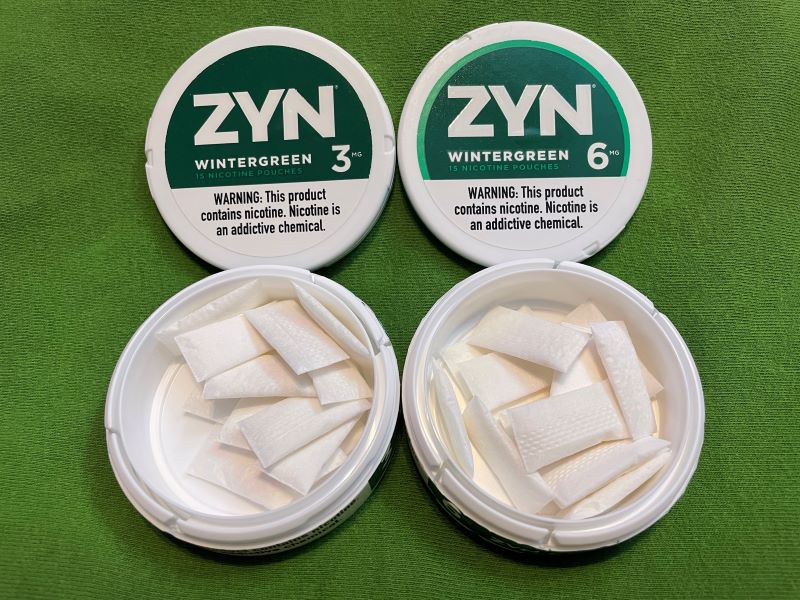 First, if you've never had Zyn, I know some ask how to open the can. There's a trick to this one. All you have to do is line up the arrows on the side of the can, and then the top lid will pop off! When you open the can, this one has an aroma of wintergreen that is mild, subtle, and subdued. It has a gentle sweetness to it, but isn't too overpowering by any means. The pouches are the mini dry type. Meaning, they are rather dry and stiff at first, but once you have them under your lip for a while they will soften up and get more comfortable. In the flavor profile, it is wintergreen, but a milder one. It's not as in your face, or overpowering. It's a nice flavor, though, don't get me wrong. It's gentle, lightly sweet, and enjoyable. In the strength, the 3mg level is a lighter one. This is for those who may have lighter nicotine cravings. The 6mg one is closer to regular strength, and is more for those who have moderate to higher nicotine cravings. Which strength you get really depends on you! The flavor, on average, and seems to hang out for about 35-45 minutes.
Wrap-Up & Recommendation:
Zyn is one of the most popular nicotine pouch lines on the market, and is one of the highest quality in terms of the products available for US consumers. With a wide range of flavors and strengths, there is something for everyone in the Zyn series. The brand has established itself over the past several years as the industry leader in the US, and that doesn't appear to be changing anytime soon!
Snubie's Opinion:
It's interesting, I'm not usually into wintergreen. However, I've always been a fan of Zyn Wintergreen. I'm not sure what it is about it, it just has a flavor presence that I really enjoy. It's very well balanced, smooth, and enjoyable. Whether or not you're a wintergreen fan, this is certainly one to check out!