When it comes to nicotine pouches, the Zyn brand is the most well known brand out there. Since its launch in 2016, it has become the most recognized, and widely available brand of nicotine pouches on the market today. Swedish Match has continued to grow the brand, from the core lineup, to the addition of new flavors. With Zyn, there is truly something for everyone in the Zyn line. From top to bottom, the Zyn line has it all, but what counts most is this: quality. Today, we're going to check out a favorite flavor of mine: spearmint: ZYN Spearmint 3mg and Spearmint 6mg.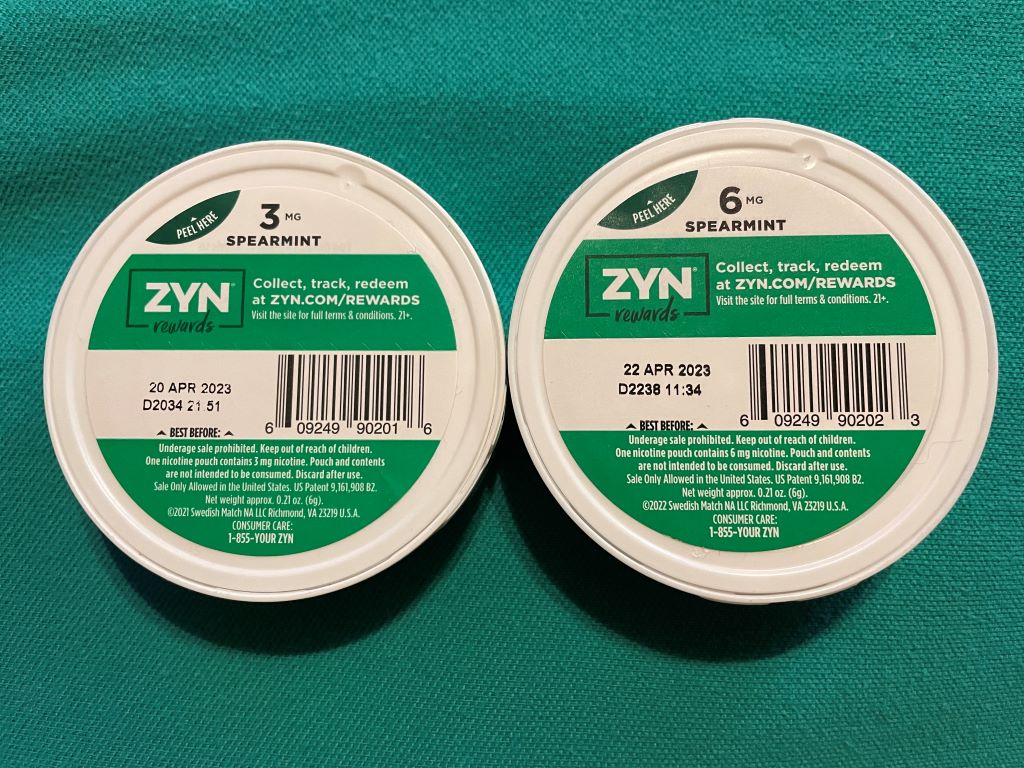 Product Specifics:
Can Weight: 6g
Portion Format: Mini Dry Nicotine Pouches
Portion Count: 15 pouches
Portion Weight: 0.4 grams each
Available Nicotine Strengths: 3mg/pouch and 6mg/pouch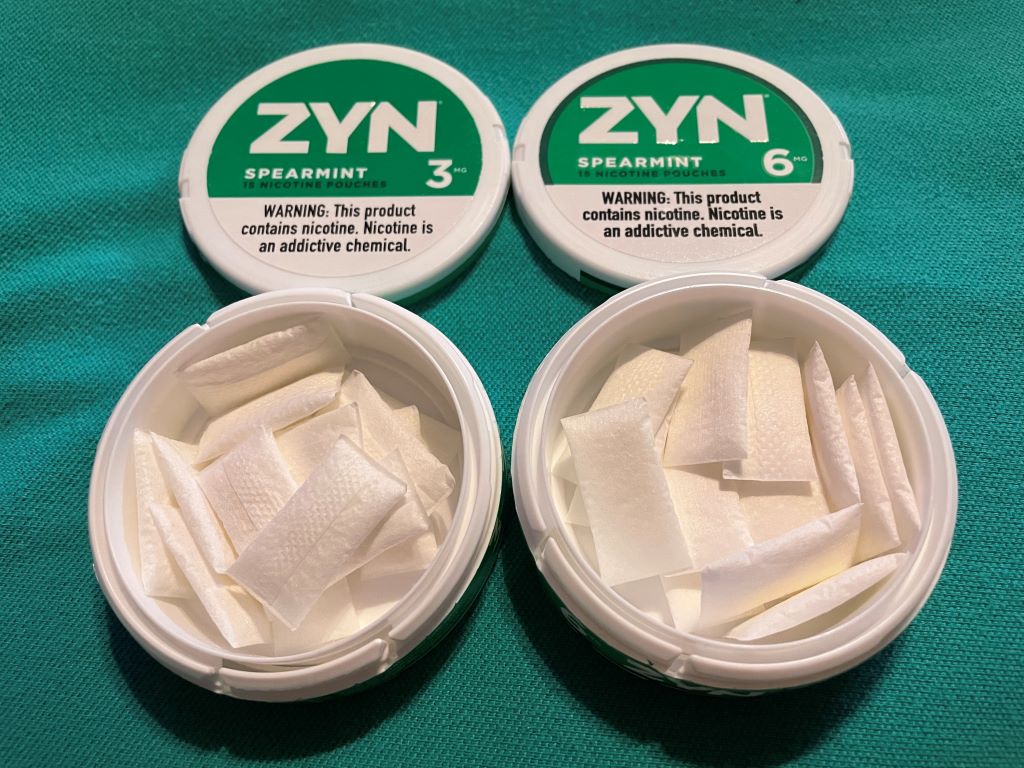 When you open a can of Zyn Spearmint, you'll encounter a mild, gentle, lightly sweet aroma of spearmint. The pouches are the mini dry size, which you'll notice to be a little stiff at first. But, as you have them in the lip longer, they'll get more moist, and more soft. Also, being a mint product, you'll get a nice, refreshing cooling sensation under the lip. In the flavor profile, the spearmint flavor is rather smooth. It's not obtrusive, it's not in your face, it's just pleasant, and enjoyable. It has a little sweetness to it, but isn't too overly sweet. In strength, there are two: 3mg and 6mg. The 3mg is pretty light, and is more for those who have lighter nicotine cravings. The 6mg one is a little stronger, and for those who have more moderate nicotine cravings. The flavor lasts a decent amount of time, usually hanging out for about 40-45 minutes, on average.
Wrap-Up & Recommendation:
The Zyn series is widely regarded as one of the better nicotine pouch brands on the market. It's the biggest, and one of the most high quality brands out there. In this series, you'll find a wide range of flavors, and two strengths, so there truly is a product for everyone within the Zyn product range. This one is one of the best, with the smooth, semi-sweet taste of spearmint.
Snubie's Opinion:
Spearmint is my favorite mint variant, so this is one that I'd absolutely recommend. The Zyn series has a high quality to it, and this is one of the shining stars of the Zyn family. If you're a nicotine pouch fan and looking for a good all day, every day mint, this is one you'll want to check out.