If you asked anyone in the US about nicotine pouches, most of them would mention the Zyn brand. Since the launch of Zyn, it has become arguably the most popular brand in the US. Zyn offers a wide range of flavors and nicotine strengths, so no matter what you're into, there's something for you. Also, in terms of mint, Zyn offers quite a few of them: Spearmint, Cool Mint, and the one we're talking about today: Peppermint. Each US Zyn product comes in two strengths, ZYN Peppermint 3mg and Peppermint 6mg, so today we're going to check out both of them.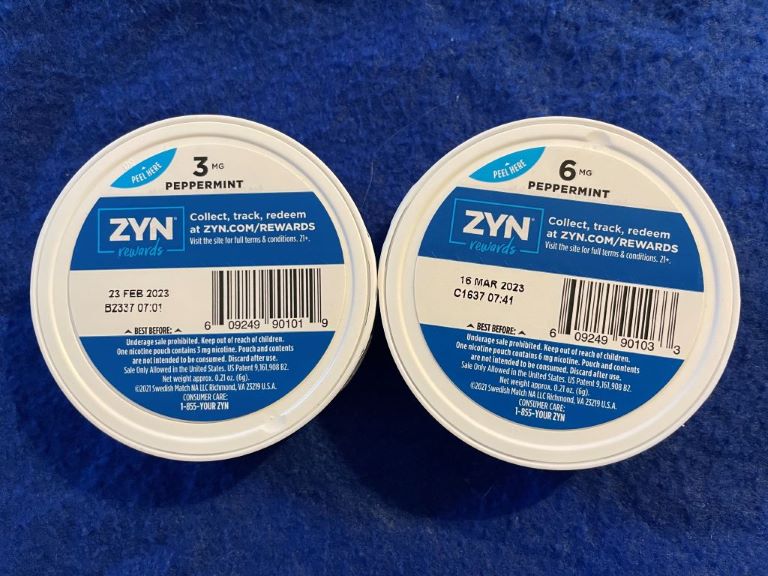 Product Specifics:
Can Weight: 6g
Portion Format: Mini Dry Nicotine Pouches
Portion Count: 15 pouches
Portion Weight: 0.4 grams each
Available Nicotine Strengths: 3mg/pouch and 6mg/pouch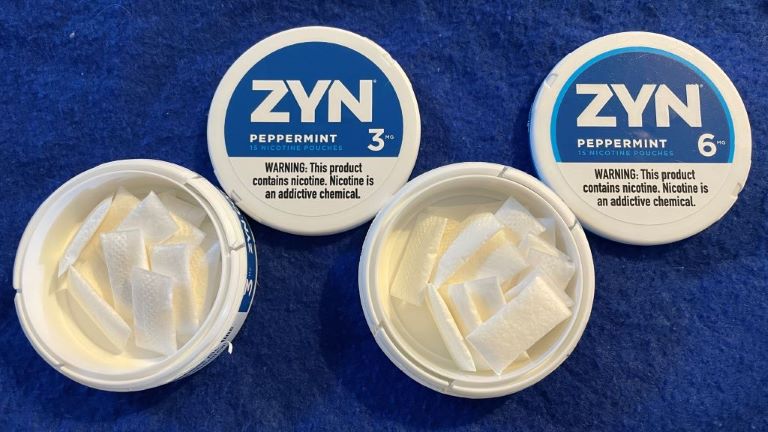 Before we get into this review, there is one thing I want to kick it off with: how to open the can. I know when I first got a can of Zyn I was like, "How the heck do I get into this thing?". Well, Zyn has a childproof can, so what you'll need to do is line up the arrows on the side of the can and boom, you're in. Now, on to the review!
When you open the can, a light aroma of peppermint comes through. It's clear, refreshing, and not overly sweet. The pouches are the standard mini dry pouches which aren't the most comfortable at first, but after a few minutes they'll soften up and get more comfortable. Being a mint product, this one comes with a gentle cooling sensation in the lip and against the gum. This one has a pretty refreshing taste to it. The peppermint flavor is mild, and clear. It has some sweetness to it, but it's not overdone at all. In the nicotine strength, the 3mg one is pretty light, and one for those who have lighter nicotine cravings. The 6mg one is a little stronger, and delivers closer to the regular strength level. I find that one to be more satisfying. The flavor, on average, hangs out for about 35-45 minutes or so.
Wrap-Up & Recommendation:
In the US, the Zyn line is the most popular line of nicotine pouches around. It has been around for several years, and has built a reputation for high quality. The line comes in a wide assortment of flavors, with strengths available for any consumer whether they want a lighter strength or more moderate strength. Zyn Peppermint is a fresh tasting product, and one that mint lovers will surely enjoy!
Snubie's Opinion:
The Zyn series has quite a few mint flavors. This one isn't bad, but I'm more partial to their Spearmint flavor. When it comes to mint products, I enjoy that flavor more than peppermint. But, this one isn't bad for those who are into peppermint flavors. If you're a mint consumer you may enjoy this one! I also suggest trying out Zyn Spearmint, which I think is also a tasty product.