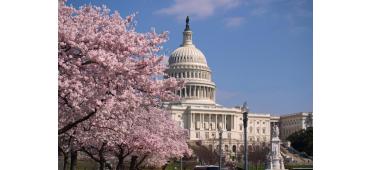 If you are a nicotine user looking for a way to get the best tobacco-free snus in the US delivered to your doorstep in Washington in just 1 to 5 days, then this article is for you. We explain what these products are, their legal status in your state, how you can purchase them, and, of course, which tobacco-free flavors and brands are best to buy online in the US. To learn everything that there is to know about getting nicopods safely, securely, and quickly to Washington, read on.
What Are Nicotine Pouches and Are They Legal in Washington?
Not quite familiar with the concept of these products yet? Let us explain. Nicotine pouches are small, white bags packed with delicious flavors, plant fiber, and pure nicotine, made to fit discreetly and comfortably under your lip. Many people compare these products to traditional US tobacco products like dip and chew such as Copenhagen and Skoal and American Camel snus because they get consumed orally. What is different about nicotine pouches that make them 'modern' is that they contain no tobacco, so they will not stain your teeth, cause bad breath, or require you to chew or spit in a mud jug.
Some US states enforce laws on these products, often by limiting strengths or banning particular flavors, so you may be wondering whether this is the case for yours. The good news is that nicotine pouches are currently legal in Washington and available to buy online in any flavor or strength. However, we remind you to consider that the rules and regulations regarding these products frequently change and can happen fast when they do. So, although we try our best to keep our customers in the loop with new laws, we recommend checking with the Washington State Department of Health if you are uncertain. As with all nicotine-containing products, you must be 21 years of age to purchase tobacco-free snus.
How to Buy Tobacco-Free Snus Online
Buying nicotine pouches online is straightforward, safe, and secure with Prilla. We use SafeCharge(3) to process all payments, which means your transaction is fully encrypted using Secure Socket Layer, and your personal and card details are kept safe.
Start by browsing our assortment full of the top brands in the US, including On! and VELO, and choose from the many different tobacco-free flavors and strengths from regular to extra-strong to find the perfect product for you. Got a question while shopping? Reach out to our friendly support team, who are happy to help at support@prilla.com.
When you have found something that you like, you can go ahead and add it to your cart. From there, follow the simple instructions and add your shipping details, preferred payment method, and age verification to place your order. All that is left to do at this point is to kick back whilst you wait for your pouches to arrive in just 1-5 days(6).
Not Sure Which to Try? Here Are the Best Selling Nicotine Pouches in the USA
Now that you know how and where you can get these ultra-satisfying and discreet pouches, you may be wondering - which ones should I try first? You could experiment and select at random, or you might want to pull the trigger on a mixpack(7). What we would suggest is to check out the list below of our best selling flavors!
ZYN Flavors - If you like clean, refreshing tobacco-free snus flavors such as wintergreen, menthol, and cinnamon, then this brand made by the highly-acclaimed Swedish Match is for you. The pouches ooze quality and finesse with their super soft material and clever, discreet design.
ROUGE Flavors - Looking for something made in the motherland? If so, then the US manufactured ROUGE line is sure to pique your interest. This brand developed the taste of their pouches to suit the American palate, with classic flavors, such as honey-lemon, and peppermint, which are available in strengths of 3 mg or 6 mg.
VELO Max Flavors - For high strength satisfaction, VELO Max has got your back. This brand's products are all in the strong category and, as a result, pack a powerful punch. It is not just the nicotine content to write home about, though, as the flavors are bold and unique, like dragon fruit, for example. When have you ever seen dragon fruit in a pouch?