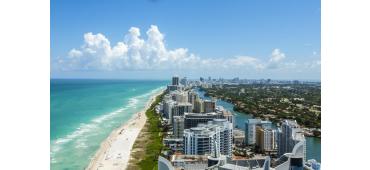 Nicotine pouches are a very highly sought-after product in the US, as many people seek to stop using tobacco and combustible methods. This demand for pouches was made evident by the statistics that showed sales in the US grew 300 times from 2016 to 2021 . The concept of these small white bags filled with nicotine, plant fibres, and flavoring originates from Sweden and was inspired by traditional Swedish snus. Now, the idea of smokeless, spitless, tobacco-free nicotine has become more widespread and there are many high-quality brands that are made right here in the USA.
The excellent news is that these awesome American brands are available to you in Florida, and they are easy to get delivered to your door for free. Read on to find out what you need to know.
Are There Any Restrictions in Florida?
You may have heard that there are restrictions on tobacco-free pouches in some states, such as banning certain flavors and limiting strengths. These restrictions can be a nuisance and reduce the choice that you have. Luckily, in Florida, you are free to choose whichever pouches you desire, in exciting flavors and strengths that suit your needs.
It should be noted, however, that the laws surrounding oral nicotine are continually changing. We try our best to keep our customers updated as these rules change, but they can often come into effect very quickly. It is always best to check official state information if you feel that you need to.
How Can I Get Nicotine Pouches?
It is very easy to get your favourite products to your door by ordering online. You can place an order from our US nico pouch selection here at Prilla and receive it with UPS Ground it in 1-5 business days. You must be 21+ to purchase and complete the age verification process.
Which Types Can I Buy?
Since there are no restrictions in Florida, you are able to purchase anything you like from our vast range. We understand that the choice may be overwhelming, which is why we have compiled a top 3 fan favourite list from our bestsellers page to help you decide!:
ZYN Citrus 3mg - A product that is loved for being tangy, sweet and refreshing from the present taste of orange and subtle notes of lemongrass. The strength is gentle at 3mg per pouch, making it perfect for all day use.
On! Cinnamon 8mg - A pouch that is praised for its similarity to the taste of natural cinnamon, an incredibly popular flavor in the US. At 8mg/pouch, it is extra strong and provides a hefty kick that is perfect for those moments where you crave complete nicotine satisfaction.
ROUGE Honey Lemon 6mg - Uniquely flavored with honey and lemon for a smooth, sweet, and tart taste experience to ignite your senses. The 6mg/pouch nicotine content is a good middle ground for a solid buzz that is not overpowering, perfect for kickstarting your day.