I first encountered Rogue a few years ago, but I had heard of them quite a few times. They were one of the earliest nicotine pouch brands sold in the US, shortly after Zyn came onto the market. Rogue is an interesting one. It comes in a full size can, about the size of a dipping tobacco can. But, this product doesn't any tobacco. The pouches are also the full size, and not the slim type or the mini type like we commonly see in the US. So, this one is a rather unique product. Today, we're going to be checking out their Rogue Apple flavor, in the 6mg strength.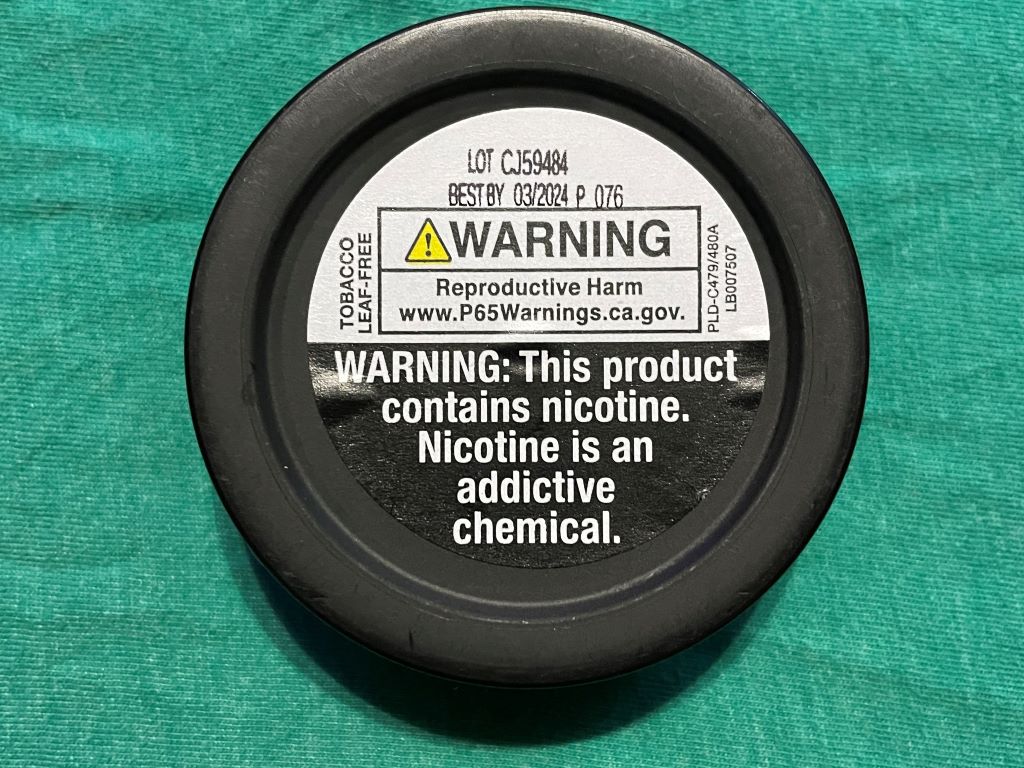 Product Specifics:
Can Weight: 13.5 grams
Portion Format: Slim Nicotine Pouches
Portion Count: 20 pouches
Portion Weight: 0.675 grams each
Nicotine Strength: 6mg & 3mg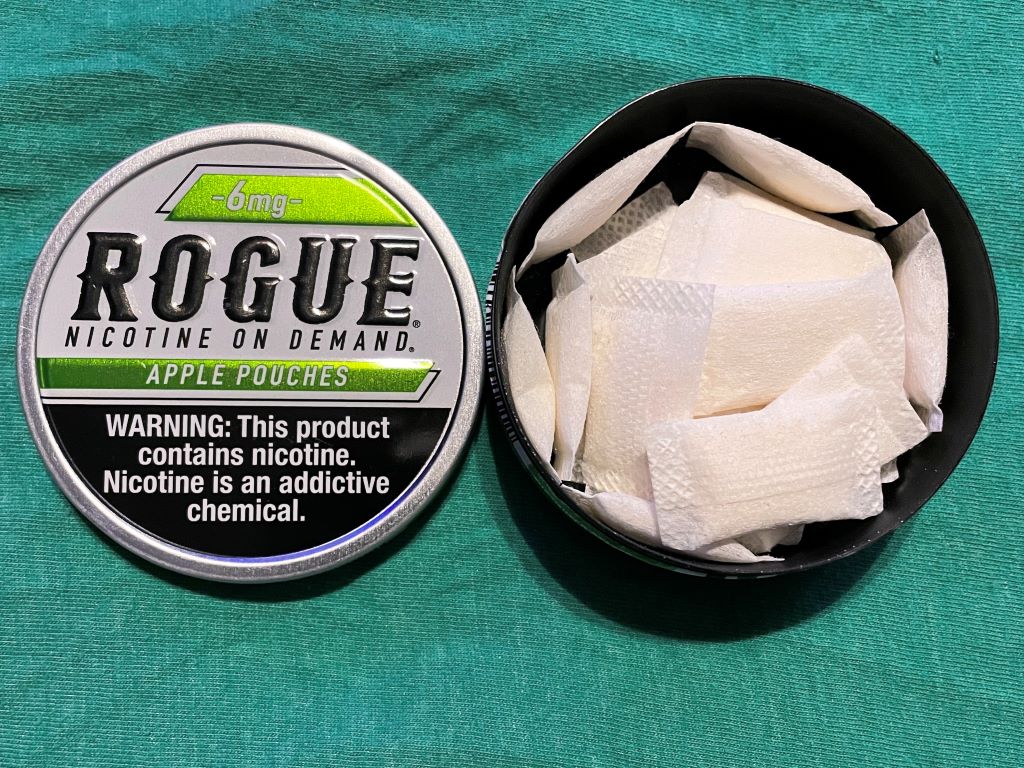 Opening up the can, the aroma of apple is unmistakable. The green color on the can is appropriate, because this one errs closer to the green apple in the aroma and flavor. It has a tart presence to it, and is only slightly sweet. The pouches are the regular size, but lighter in weight. The portion material itself is dry, as are the contents of the pouch. Putting them under the lip they may not be the most comfortable at first. But, as with most nicotine pouches, once they get moist with your saliva, they'll soften up, and start to release more of the flavor profile. In the taste, it's a pretty nice taste of green apple. It's slightly tart, and only very faintly sweet. This one is the 6mg strength, which I believe is per pouch. In delivery, it does feel to be just a little below regular strength, but has a satisfactory delivery and release of nicotine. The flavor hangs out about 30-35 minutes, usually.
Wrap-Up & Recommendation:
The Rogue series is an interesting one. It's been around a while, and has a pretty even variety of flavors and nicotine strengths. Whether you're an apple fan, or looking for something different, at prilla.com you'll find a wide range of these products to check out.
Snubie's Opinion:
I'm a pretty big Apple fan. No, not just my laptop, I also like apples. This one had a pretty nice taste. I was worried it would be too sweet, but thankfully that wasn't the case. The apple flavor is nice and tangy, a little tart, and not as sweet as anticipated. It's a pretty well rounded flavor for those who enjoy the taste of apple.