VELO Nicotine pouches is a rather interesting one. Today, we're checking out the Velo line sold in the US. I have to differentiate because Velo is a worldwide brand. Several years ago, a nicotine pouch brand known as Lyft launched in Sweden. Shortly after that, the line was rebranded to Velo, in line with another couple of nicotine pouches sold in the US. These products aren't the same as those products. These products were rebranded as Velo when BAT purchased Dryft sciences, and turned Dryft into Velo. I know, clear as mud, right? It's very confusing, and interesting! In this review we'll be checking out the VELO Wintergreen variant of the Velo Mini Dry line sold in the USA!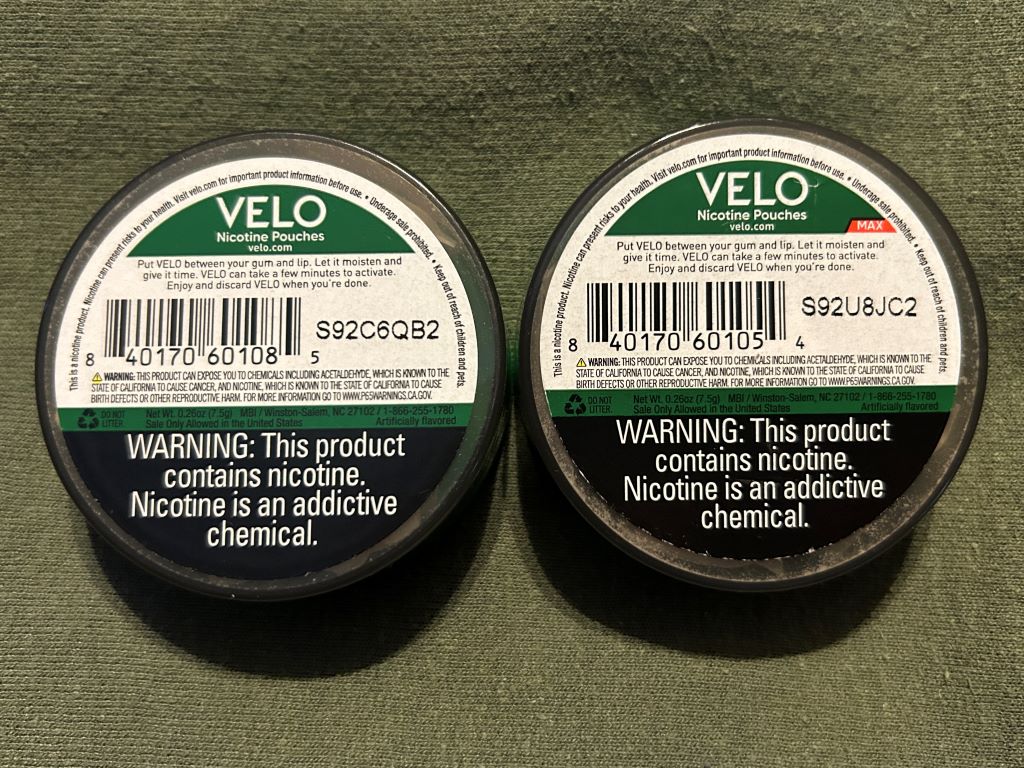 Product Specifics:
Can Weight: 7.6 grams
Portion Format: Mini Dry Nicotine Pouches
Portion Count: 20 pouches
Portion Weight: 0.375 grams each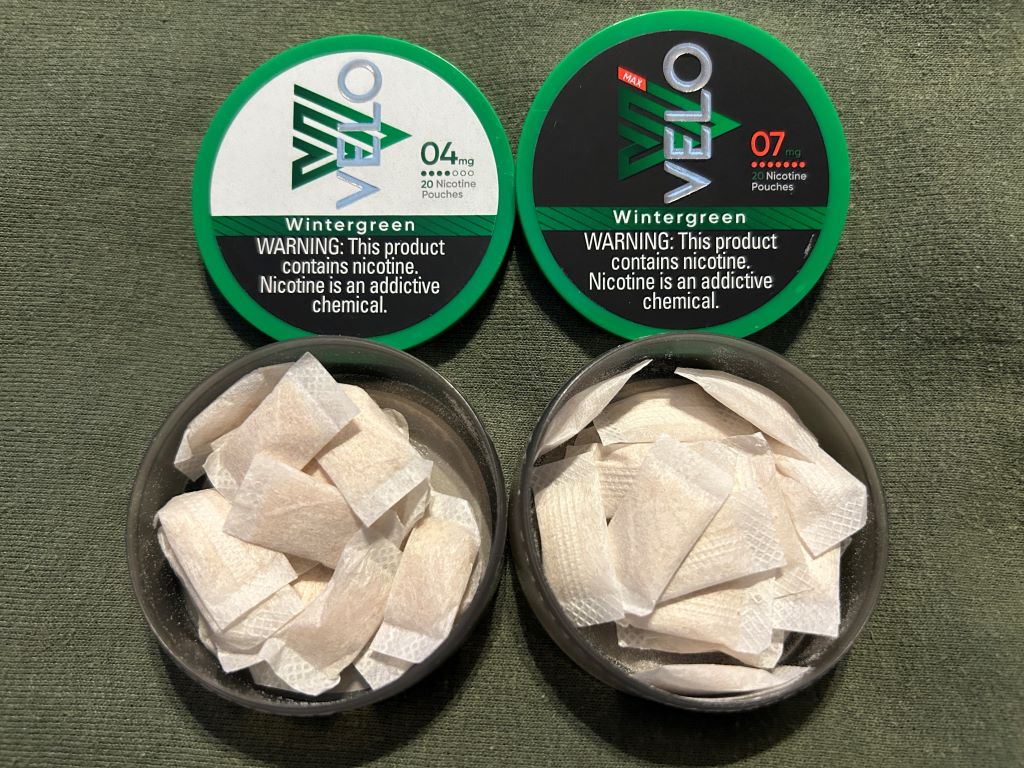 Opening the can, you'll notice the pouches to be the small, mini size. They're also quite dry, and contain no added moisture. They're stiff at first when you put one under the lip. In the aroma department, this one has a wintergreen character to it. It is on the milder side, and has a light touch of sweetness to it. Under the lip, I find these to start dry, but the longer I have them under the lip, and the more my saliva works with them, the more they start to soften up and release flavor. The taste is pretty mild with this one though. The wintergreen is rather light, and gentle. It has a subtle sweetness to it, but it's not overly sweet by any means. The Velo line comes in 3 strengths. The 2mg one is their lightest version, and for those who have lighter nicotine cravings. The 4mg one is still light, but for those who have more moderate cravings. For those who have mid to high nicotine cravings, there is a 7mg version, called Velo Max, which has more nicotine than the other two. The flavor doesn't last too long, usually hanging out for about 30 minutes, on average.
Wrap-Up & Recommendation:
The Velo line is an interesting one, with a variety of formats, strengths, and flavors sold all over the world. This one is a relative newcomer to the US. If you had the old Dryft line before, you're probably familiar with this one. If you're one that likes smaller, more dry nicotine pouches, like Zyn, you may enjoy this one. It does come in a variety of strengths and flavors, so you can easily find something you'll enjoy within this line.
Snubie's Opinion:
I'm not the biggest fan of the US Velo products. So one like this one wouldn't be for me. However, of the mini dry US nicotine pouch products, I think Zyn Wintergreen is much better. Don't get me wrong, I know quite a few folks who enjoy this one, so it does have a following. But, for me, I think Zyn does Wintergreen better in terms of product quality and flavor presence.