LUCY Nicotine Pouches is a relatively new line of nicotine pouches sold in the US. If the name sounds familiar, they have a popular line of nicotine gum sold in the US, as well. This new line of nicotine pouches comes in a wide array of flavors and strengths. These are the standard Lucy pouches, but they also make a line of capsule pouches with flavor capsules in them, called LUCY Breakers. Today, we're checking out their LUCY Wintergreen 4mg and 8mg strength. They also make a 12mg strength, but I didn't have a can of it with me for the photo. I've had it before, so I'll still reference the strength in the review. Now let's check these products out!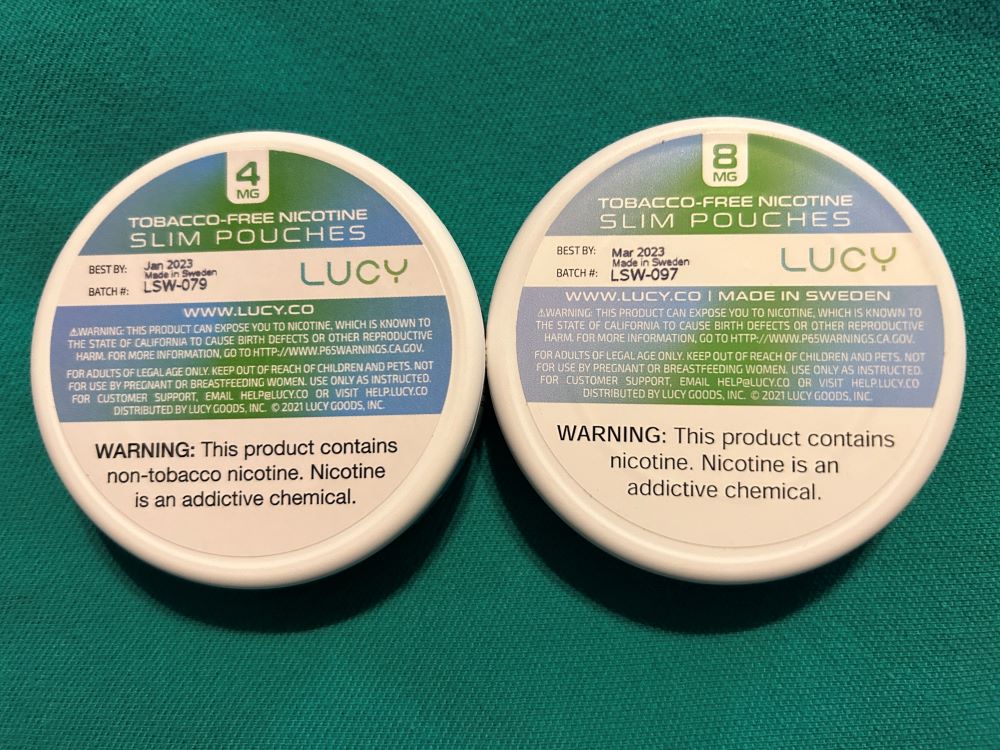 Product Specifics:
Can Weight: 7 grams
Portion Format: Slim Nicotine Pouches
Portion Count: 15 pouches
Portion Weight: 0.47 grams each
Strengths Available: 4mg, 8mg, and 12mg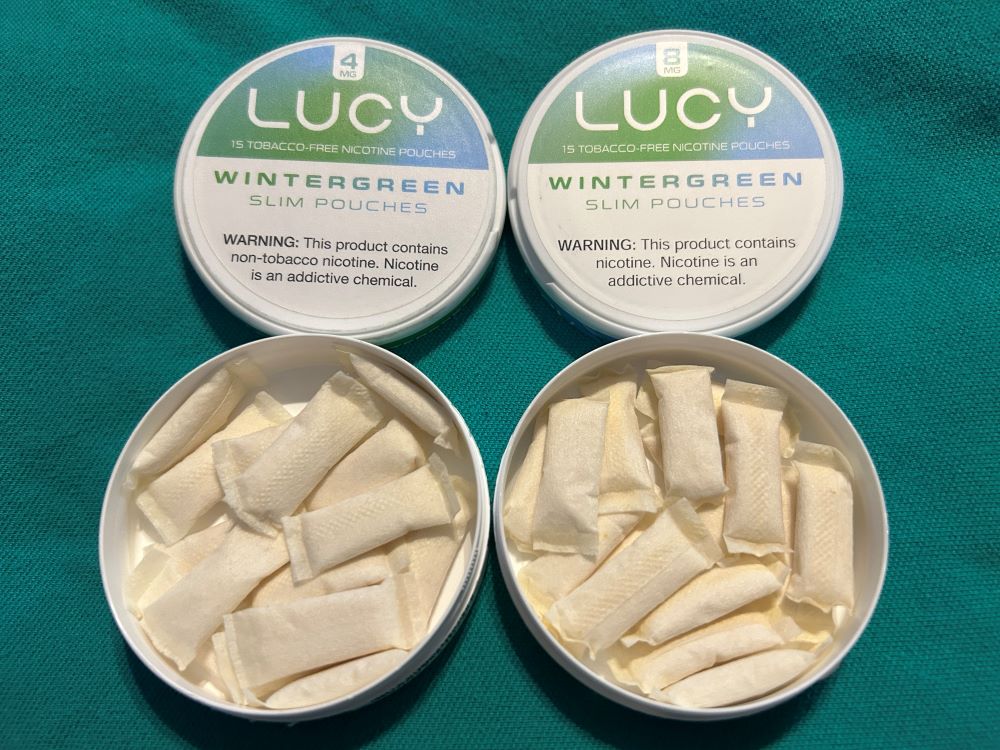 When you open the can, the aroma that comes through is a mild, gentle one. It's mint at first, but I notice a little wintergreen peeking through. It's very slightly sweet, but not overly sweet by any means. The pouches are smaller in size, with a slim shape. They have a comfortable fit under the lip, a moderate moisture amount, and a soft mouthfeel. In the flavor profile, it's more minty than wintergreen. There is some wintergreen in the mix, but it's not too overpowering or overbearing by any means. It's a pretty gentle, lightly sweet flavor profile, all in all. In the strength, the 3 levels are 4, 8, and 12mg. The 4mg one is a lighter one, for those who have lighter nicotine cravings. I enjoyed the 8mg one, personally, and found it to deliver at the regular level. The 12mg one felt a little stronger than the 8mg one, and is for those who have a higher level of nicotine cravings. In the flavor longevity department, I found the flavor to kick around for about 30-40 minutes, on average.
Wrap-Up & Recommendation:
The Lucy brand is one of the better ones available in the US. With a pretty even mix of flavors and a nicotine strength for everyone, there is something for everybody in this product. No matter where you fall, Lucy has a product for you. If you like wintergreen, you may find this one to be a little more minty take on it, but still a refreshing flavor!
Snubie's Opinion:
All in all, this one wasn't too bad. I'm not a big wintergreen fan myself, so I found this one easier to enjoy because the minty part balanced out the wintergreen part. I think people who like wintergreen may find this flavor to be lighter in that aspect, but still enjoyable. If you want a product with more wintergreen taste you may want to check out Zyn's version, Zyn Wintergreen 6mg, though.