Want to buy On! nicotine pouches but still trying to decide which flavors to choose? We can help you with that. We partnered with pouch expert Chad Jones, who also goes by the name of 'Snubie' and picked his brains about the best-tasting On! pouches for this post. So, keep reading to get the lowdown on what the man who's tried it all thinks about this brand's flavors and find out his top 5.
The best On! flavors – an expert's opinion
Just before we focus on the flavors, what's Snubie's opinion on On! as a brand? When asked, he answered, "I've always been impressed with the On! Series, and see it as a close runner-up to ZYN, though some of its flavors are as good as the ones you'll find in the latter." In terms of strength, he's "more partial to the 8 mg ones," as they are "more satisfying in the nicotine department."
OK, on to the ranking! Check out the list below to find out what his top 5 On! flavors are.
#1 – On! Citrus
"It's something you can use at any time"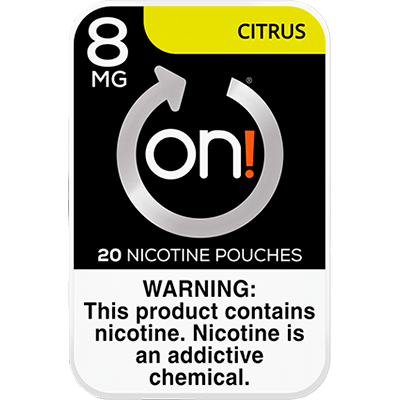 Claiming first place was citrus! Chad praised this pouch for its "tangy taste with a dab of sweetness" and the fact that it "pairs with almost anything." Moreover, he saw its clean taste as one that you can enjoy at any time – and we have to agree!







#2 – On! Cinnamon
"It's fun for when you want to mix things up a bit"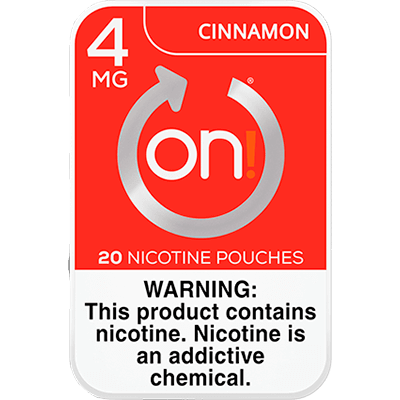 Coming in at number 2 was cinnamon for its "nice balance of sweetness and spice." He said that it wasn't an "all day, everyday" sort of flavor for him but rather that it was useful for "mixing things up." From us at Prilla HQ – you're on your own, Chad! We love cinnamon as a daily driver, and you might, too.






#3 – On! Berry
"Who doesn't like the taste of berries?"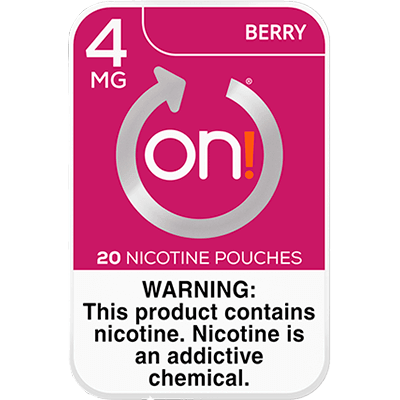 Sliding in at third place was berry, which he saw as a flavor you can use to "shuffle up your personal rotation and enjoy." What he liked about the taste was that it "doesn't go too extreme in sweetness" and that it has a "balanced flavor that is good any time."







#4 – On! Coffee
"I'm not a big coffee drinker myself"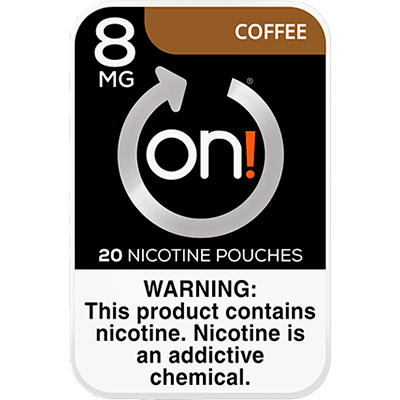 For us, coffee is everything, and it flows all day in the office. For Chad, though, it's not, which is why this flavor came in as second to last for him. However, he did have some good things to say about its flavor profile, which he thought to be "very well balanced and not weighed down with too much sweetness."






#5 – On! Wintergreen
"I use it from time to time, but not all the time"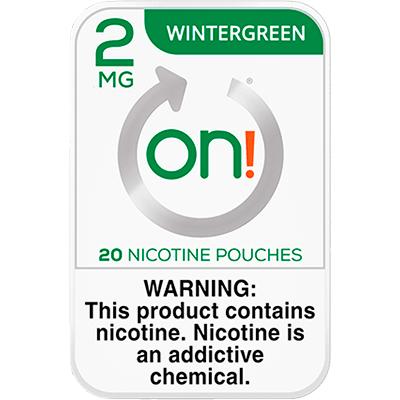 So, wintergreen is Snubie's worst On! flavor. But why? Well, because he uses it, but only "from time to time." In other words, he's not the biggest wintergreen fan, which is a well-known fact among his followers. Despite this, he did enjoy the "mild and balanced" aspect and cited it as a good choice for those who want "a little wintergreen, but not a lot." So, if that's you, you're in luck!



And that's that!
We hope you found this useful to pick some On! flavors to put in your next order. If after reading this, you're curious about getting an expert opinion on other brands, including ZYN and VELO nicotine pouches, be sure to check out our blog for Snubie's ZYN flavors ranked and VELO flavors ranked posts.